24 March, 19:00 CET–
26 March, 17:00 CET
Join the Hackathon in Budapest!
Can you create solutions using space technology to help strengthen Europe's security? The 5th CASSINI Hackathon is open for entries. 
Be inspired by experts, learn to access data from Copernicus, EGNOS and Galileo, and connect with a team to build your solution. This time, there are three challenges on the theme of defence and security:
Enabling cross-terrain mobility

Making the seas more secure

Protecting our critical infrastructure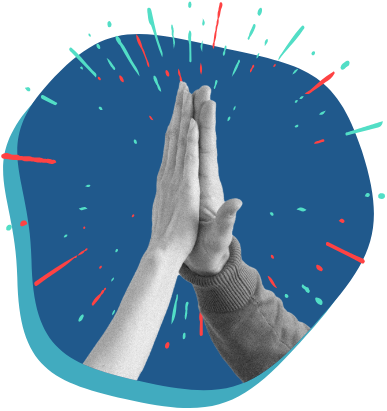 Get involved
By participating in our Hackathon competition, you'll have the opportunity to tackle real-world challenges and make a meaningful impact on the critical infrastructure of Hungary. With our strategic geographic position, protecting our critical infrastructure is of the utmost importance. And with the support of some of Hungary's leading names in space technology and the guidance of experienced organizer Design Terminal, you'll have the resources you need to succeed. Design Terminal has a proven track record of supporting successful startups like SEON, and has built a thriving entrepreneurial community.
So what are you waiting for? Join us now and make your mark on the future of Hungary's critical infrastructure. Mark, your calendar for Friday 24th and Sunday 26th of March.
Prizes
Design Terminal's expert judging panel will choose three winners to receive €4,000 of business mentoring and support. 
Mentoring
The top 3 teams across all hackathons will be awarded an additional 100 hours of expert mentoring.
William Benkő
Investor
Paris Noble
Co-Founder at Elevate Strategy & Design
Dr. Krisztina Tilinger
pace Policy Advisor and Specialist in International Maritime Law at the Institute of Space Law and Policy, University Of Public Service University of Public Service
András Edl
Space Defense and Security Advisor at the Institute of Space Law and Policy, University Of Public Service
László Bacsárd
Secretary General of the Hungarian Astronautical Society (MANT)
About the organisers
Design Terminal is an international innovation agency. Host to the European Space Agency's Business Incubation Centre for Hungary, Design Terminal has already helped more than 2,000 entrepreneurs to flourish.
Operating in 12 countries in sectors including health tech, fintech, and space, Design Terminal runs a broad range of programs to help ventures launch and succeed. Will yours be next?
Don't miss your opportunity to learn about satellite technology – and build your own solutions – at this edition of the Hackathon, held in Hungary's thriving entrepreneurial hub. Register now!